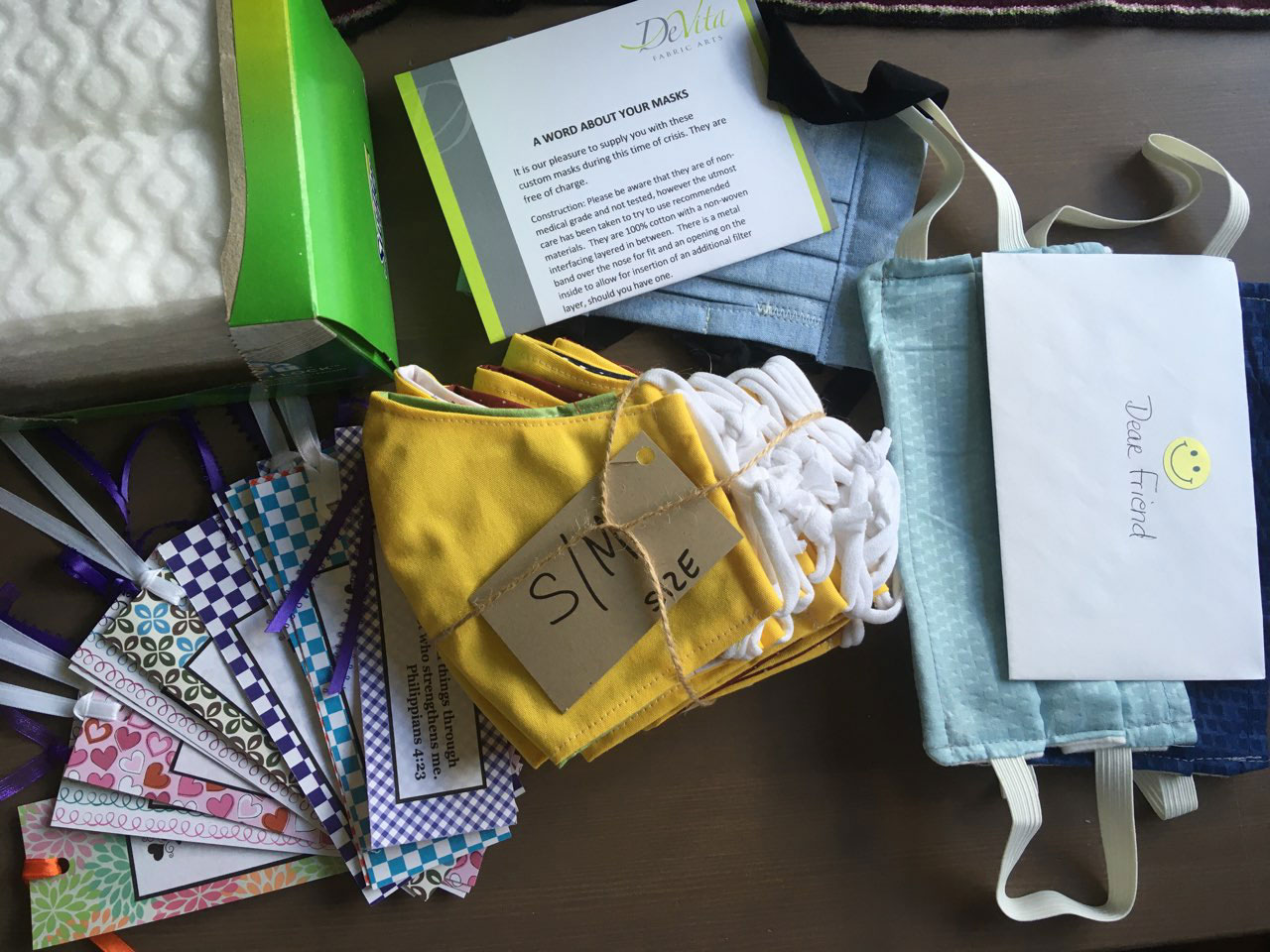 Looking out for Mitchel Houses' Seniors
By Danielle Cruz
When Coronavirus cases started cropping up in New York, Ramona Ferreyra knew she had to do something to help keep those in her community safe.
Ferreyra, 39, who is currently quarantining with her grandmother in NYCHA's Mitchel Houses senior building in Mott Haven, was especially concerned with the health of the elderly living there.
So she set to work finding and buying fabric and paper masks for Mitchel Houses residents, even before Mayor Bill de Blasio and Gov. Andrew Cuomo promised to distribute masks to NYCHA tenants.
"I felt that I had to get them in masks and make sure that they understood in the beginning, especially before the city shut down, that they were vulnerable and exposed," Ferreyra said.
Placing a sign-up sheet in each of the 11 Mitchel Houses buildings, Ferreyra started out with 540 masks to distribute. She focused on ensuring the elderly and other vulnerable individuals had masks before others received them.
So far, she has distributed 653  masks and  is expecting a shipment of 3,000 more that she hopes will help the over 4,000 residents living in the Mitchel Houses.
Her efforts have not gone unnoticed. Theresa Guzman, who works in the Mitchel Senior Center, said she always sees Ramona outside helping people and that the pandemic has not slowed her resolve.
"She has been doing a good job. Even before the pandemic, Ramona was always helping, especially with the seniors and with housing," Guzman said.
Ferreyra is also working with the Committee Against Anti-Asian Violence (CAAAV) to organize a NYCHA tenant rent strike in June.
"We're going to strike because you're [NYCHA] not fulfilling your obligations as a landlord, not because you're not getting us masks and you're not giving out hand sanitizer, because I'll be the first one to tell my seniors in a really stern voice that is not NYCHA's job," she said.
Ferreyra has been coming to the Mitchel Houses since her grandmother moved in when she was 10 years old. She left New York in 2005 to go to Hawaii, where she completed her graduate studies at Hawaii Pacific University, then worked in the Department of Defense and at the Federal Bureau of Investigation, on their community partnership and community resilience team.
After 10 years, Ferreyra returned to New York, in part because she had been diagnosed with an autoimmune disorder and also because she wanted to return to help her grandmother.  She quickly jumped into advocacy work on transportation,, housing and education issues.
She began volunteering with Riders Alliance, a public transit advocacy group, to get half-priced  Metro Cards for some New Yorkers and a redesigned bus system. Ferreyra was also part of the Close Rikers Campaign Council, working to get Rikers closed by 2024 and advocating for community investment in Mott Haven in exchange for siting a replacement jail there.
In 2018 Ferreyra also started drawing attention to the trash and cleanliness issues in NYCHA's buildings by taking pictures of the dirty conditions she saw daily.
"We knew that the tenants were an issue, but we also knew that we had to get the maintenance workers to actually do their jobs and then start educating the tenants and holding them accountable," Ferreyra said. "We felt that if you don't give people something to be proud of, they're not going to change their behavior."
Eventually, the pictures drew notice and the cleaning schedules started to change, though Ferreyra said conditions are still not as good as they could and should be.
Now she's working to make sure all residents, especially elderly residents who might not have access to the internet, receive coronavirus updates from NYCHA and other government entities, and prodding tenants to hold NYCHA more accountable on all fronts.
"NYCHA's responsibility and focus really now should be the cleanliness and the operation of the buildings," Ferreyra said. "My elevator should be working, my hot water should be running and everything should be clean and they can barely do that on a normal day."